Probably one of the most asked questions I get is 'What do we wear?'
Honestly, that answer is mainly dependant on your personal style, but I thought I'd start a new feature each month (at a minimum) and give you some ideas that I like.
Keep in mind, this is just a guideline, but I can tell you that all of these items will photograph well and give you an idea of what I mean when I say 'Coordinate, but don't match'.
I'll also try to include where the clothes come from.
Without further ado….Fall 2010!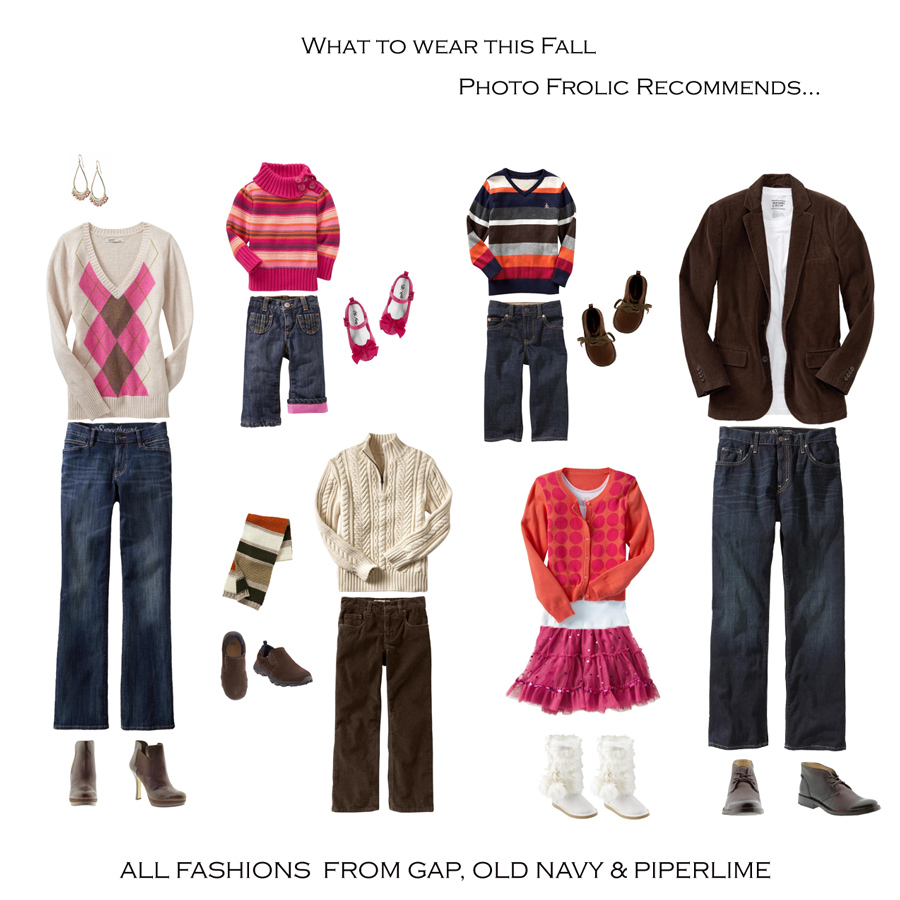 Photofrolic is an Austin Family, Newborn and Lifestyle portrait photographer